Facebook Posting Techniques that Really Work
inShare263
August 18, 2011 by Mikal E. Belicove | 17
There™s a fine line between a scientific approach to marketing on Facebook and a haphazard shotgun approach. For those of you who prefer not to "point and shoot," a new study from a San Francisco-based social media strategy firm offers an in-depth analysis of the top 20,000 Facebook Pages and up to a quarter million posts in an effort to determine the most useful posting techniques.
In the just-released report called Engagement and Interaction: A Scientific Approach to Facebook Marketing (link opens a PDF file), Momentus Media. provides answers to the seven most frequently asked questions by Facebook page administrators:
When™s the best time to post? While weekends and off-peak hours from 2pm to 5am are the times when page admins are least likely to add a new post, those are the posts that receive the highest interaction rates. Thursdays, on the other hand, shoulder the highest number of postings during the week and the lowest interaction rate. And since a high level of postings results in a lower interaction rate from users, it only stands to reason that posting in off-peak hours means you™ll gain more interaction from fans.
How many times should I post per day? You™d think too many posts would offend your followers but the report suggests frequent posting increases interaction. As you might suspect, fewer posts reduce the chances users will see them. And while unsubscribe rates go up after three posts per day, they level off at higher frequencies. The secret is to find that balance between optimizing interaction and managing unsubscribes, which is going to be different for every business.
What type of content elicits the most interaction? By far, photos generate the highest interaction rate for the six varieties of content, with status updates ranking No. 2. Others — in descending order — include video, music and links. The fact that links are at the bottom is interesting, considering they are posted the most often. Photos rank at the top because they™re visual, easy to digest and they elicit emotion.
Should I ask fans to Like or Comment on my posts? Absolutely. Just by taking advantage of a "Like" call to action boosts your interaction rate by 216 percent. Momentus Media analyzed 49,266 Page posts, comparing interaction rates for posts with "Like" and "Comment" calls to action and those without. And while only 1.3 percent of status messages had a call to action attached, those who used "Like" or "Comment" showed a huge boost in interaction rates.
Should I ask my fans questions? You™d think that by asking questions you™d get a better interaction rate, but such is not the case. However, Facebook page admins looking to achieve the highest comment rate should pose questions and then directly ask for fans to reply with comments.
How long should my status messages be? According to this study, size does matter. While there™s a higher posting rate for shorter posts (especially those that stay within the 140-character limit for cross-posting purposes on both Twitter and Facebook), interaction increases as the length of the status message increases.
How long do my messages remain in the Newsfeed? In the first hour of a Facebook status update, half of the users who will click on the post will have done so, with 90 percent of the clicks occurring within nine hours of the post going live.
Social media allows us to interact with so many people from all walks of life everyday, anytime. You can exchange information, greet friends, and even share memories through photo sharing and music. However, I know there are some people who simply wonder why they are not getting any reactions to what they share. What I™m referring to are retweets and @replies on Twitter, and likes and comments on Facebook. You may wonder, is this even important? Well, in some cases it would be great to know if what you say or share is being heard, especially if you are a brand or a service trying to get your message across. Let™s be honest, it™s a good feeling to know that people like and share the things that we put out there because they are the things that interest us.
It™s amazing to me how some people get so many retweets, likes and comments. As they update, people respond in an instant. Did you know that there are no secrets to getting reactions to whatever we share on our favorite social networking sites? Just check out the following tips, and hopefully you will get the reactions you desire.
1. Share a variety of content - Don™t be boring. There are a variety of tools that you have access to. You have lots of different ways to share your feelings and thoughts. Share original content also, if you can. What I mean by that is tweet stuff that you find online. You never know, that simple piece of interesting information you found could be a gem to another person.
2. Give back " There are so many ways you can give back to those who have been interacting with you on a regular basis on the different social sites. You can thank them personally on their wall, tweet them, or you can even DM them or PM them a quick thank you if you are shy. If you see something you like, go ahead and like it and share it on Facebook. That is why they are called social sites, you need to be social.  

3. Engage - If someone either sends you an @reply or comments on your Facebook link, it is always good to give a comment back when appropriate. When I like something on Twitter or on Facebook, I often times share it on my stream and my wall, and I give credit to the original person who shared it. I believe this is a great way to show appreciation, and also allow others to benefit from what you have learned. Friendships can develop too because of constant engagement and interaction, so why not try it out?
4. Listen - Whether it is Twitter, Facebook or even another social site like Instagram, you need to listen to the people you follow and the people who like your page. Make sure you pay attention to what people are sharing with you, and notice what they are reacting to. Don™t just blast messages to them, instead, listen and respond accordingly.
5. Be yourself - The best way to get a reaction is to actually share the real you. Don™t pretend to be someone you are not. In the end, people will figure out if you are genuine or not. Just share the stuff you like to share, and don™t be afraid if at first people don™t respond. If they see that you are real, you will soon hear from them in one form or another.
Facebook, facebook, facebook¦ It™s all about facebook these days, and it™s even gotten to the level where pretty much everyone is checking their facebook at least once a day. Well, not really, but almost 50% of the people on facebook are checking it as soon as they wake up and continuously monitoring it during the day. I read somewhere that a human being can only interact and keep in mind a maximum of 150 friends or so. This is quite interesting to know since we keep adding new friends to our facebook pretty much daily. Whether we keep in regular contact with them or not is of course not the point, but if we were, then we wouldn™t be able to keep track of them all if we managed to get over 150 friends¦ which it seems most people have.
To keep up with everything going in our network, we apparently need bigger brains if we are to expand our personal friends network beyond 150 people. The fact that we spend almost an hour on social networking each day in general is staggering, and the odd thing is that nowadays we talk to our friends more on facebook than we do in real life. Is this something we should be alarmed about? I think not. The level of conversation and the topics are far wider online than they are in real life, so it might actually be better.
However, to expand our social network size, as said previously, we need to evolve bigger brains in order to be able to cope with the constant stream of information that our brains are hammered with on a daily basis. That will of course take a lot of time, and until we do, how can we solve this quite intriguing problem? Maybe we should start categorizing our friends into different periods of the day. In the morning you take care of the one lot of 150 friends, and in the evening you take care of the second lot of people. That way, you could keep track of at least 300 friends. Would you be able to remember what you did in the morning after you had taken care of the evening lot? That™s the key question here. Hmm, what a dilemma!
Known as a leader in social media, Richard shares his extensive knowledge of cutting edge design with designers and developers all over the world. Richard founded Bit Rebels in 2009, and currently the site welcomes over one million visitors each month. Minervity.com, another one of Richard's very successful sites, is known as the go-to place for design tutorials and information on the latest techniques. Richard's creativity has also led him to a very long and successful career in music as a song writer and producer for International artists. Richard hails from Stockholm, Sweden but also spends time in Los Angeles. Follow Richard on Twitter: @Minervity
–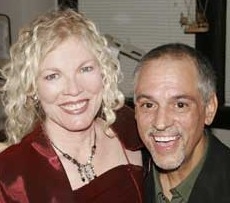 Jimmy Thompson
Keller Williams Realty
1255 Lynnfield Rd. / Suite 100 / Memphis, TN 38119
901.729.3415 Direct
901.484.4539 Mobile
901.261.7900 Main
901.261.7999 Fax
jimmythompson@kw.com
www.jimmy-thompson.com
Tell Congress: 20% Down Payments Put the American Dream Out of Reach
Could your clients afford a 20% down payment? Could you? Can you envision what your prospective client pool will look like if new regulations governing Qualified Residential Mortgages (QRM)  take effect this year?
Neither can we. And neither can many  elected officials in Congress who  did not intend for these regulatory provisions to be so narrowly defined.  We must continue our efforts to explain how detrimental the new QRM  rules would be to the ongoing  housing and lending crisis in America.
According to NAR Research, 60% of recent home buyers made less than a 20% down payment, and it would take 14 years for a typical person to save up a 20% down payment to buy a median-priced home.
Please contact Congress today  and ask them to make it clear to the regulators that this proposed regulation was not their legislative intent and to instead implement a more reasonable Qualified Residential Mortgage (QRM) that will keep credit-worthy buyers in the market and able to acquire a  loan.
---
Message Subject: Subject: Ask Federal Regulators to follow Dodd-Frank intent of QRM exemption provisions
Dear [Decision Maker],
As both a constituent and one of a million members of the National Association of REALTORS, I believe that our economic recovery depends largely on a housing market recovery. Implementing a new rule requiring a twenty percent or higher down-payments would stop the housing recovery in its tracks.
That is what will happen if the restrictions in the proposed Qualified Residential Mortgage (QRM) regulation are implemented. It is my belief that this was not your legislative intent.
I am writing to ask you as my Senators and Representative to sign on to a letter being circulated by your colleagues, Senators Landrieu (D-LA), Isakson (R-GA), and Hagan (D-NC). In the House, Representatives Campbell (R-CA), Sherman (D-CA), Perlmutter (D-CO), Capito (R-WV), Moore (D-WI), Miller (R-CA), Himes (D-CT) and Posey (R-FL) are circulating a similar letter. Both letters ask Federal Regulators to follow the intent and language of the QRM exemption provision contained in the Dodd-Frank Wall Street Reform and Consumer Protection Act.
The proposed QRM rule would create an enormous down-payment requirement and reduce the availability of affordable mortgages for qualified consumers. Few borrowers would be able to meet these requirements and those that do would be forced to pay much higher rates and fees for safe loans did not meet the exceedingly narrow QRM criteria.
Congress included the QRM to exempt safe, well-underwritten mortgages from the risk retention requirements. Well-underwritten loans, regardless of down payment, were not the cause of the mortgage crisis.
I urge you to insist that regulators to follow congressional intent. Please sign the Landrieu-Hagan-Isakson letter or the Sherman-Campbell letter today to help keep the American Dream of Home Ownership in reach.
Sincerely,
–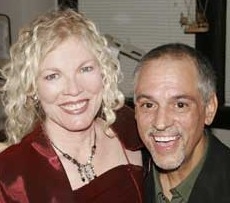 Jimmy Thompson
Keller Williams Realty
1255 Lynnfield Rd. / Suite 100 / Memphis, TN 38119
901.729.3415 Direct
901.484.4539 Mobile
901.261.7900 Main
901.261.7999 Fax
jimmythompson@kw.com
www.jimmy-thompson.com
Saturday, May 14th
After a few weeks of planning and a week of painting, the first I Love Memphis mural is done. Yay!
The mural in Cooper Young was painted by Brandon Marshall. It™s the first of ten I Love Memphis-themed murals that will be popping up all over town throughout the summer. Seven will be designed by artists in the Urban Art Commission™s mural program, and the other three will be chosen from publicly submitted designs.
Jimmy Thompson
Keller Williams Realty
1255 Lynnfield Rd. / Suite 100 / Memphis, TN 38119
901.729.3415 Direct
901.484.4539 Mobile
901.261.7900 Main
901.261.7999 Fax
jimmythompson@kw.com
www.jimmy-thompson.com
Gary Keller, Co-founder and Chairman
on May 2, 2011
Home affordability in the United States is nothing short of amazing. Even though current price trends for the United States and Canada are considerably different, the same principle applies in both cases: clients need perspective and they need to look beneath surface statistics before making informed decisions
The first chart below dramatically illustrates the impact of lower interest rates on housing costs, and the relative affordability of housing in the United States. The cost of a loaf of bread and a gallon of gas has more than tripled since 1989, and car prices have nearly doubled. While the median price of a new home has increased by 70 percent, mortgage interest rates, which stood at 10 percent back in 1989, are less than half of what they were back then. The impact of rock-bottom interest rates is that the monthly mortgage payment on a median priced home in the United States has increased by a mere $4 since 1989.
Unless a buyer is paying cash, the monthly payment tends to be a far more relevant number than the home™s actual purchase price. So for buyers who are waiting for home prices to hit the floor, before buying it™s important to point out that the possibility of a slight drop in the price of a home will have very little impact on the monthly payment, while even a slight rise in interest rates (a far more likely scenario) will have a significant impact.
–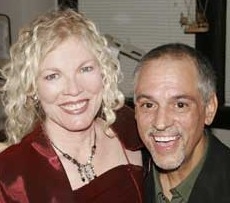 Jimmy Thompson
Keller Williams Realty
1255 Lynnfield Rd. / Suite 100 / Memphis, TN 38119
901.729.3415 Direct
901.484.4539 Mobile
901.261.7900 Main
901.261.7999 Fax
jimmythompson@kw.com
www.jimmy-thompson.com

1,076,640 views
make smart decisions w/Tara's real estate + mortgage need-to-knows

By Tara-Nicholle Nelson | Broker in San Francisco, CA
The 5 Most Common Complaints of Short Sale and REO Buyers (and How to Avoid Them)
May 4, 2011 8:06 AM  |   605 views  |   No comments
Roughly forty percent of the homes for sale on today's market are short sales and foreclosures! Distressed properties are well known for their value (a reputation which is
sometimes accurate, and sometimes not), but they also have a reputation for causing buyers to become distressed, too!
Transactional snafus, last-minute surprises and long, drawn-out escrows that never close seem to be par for the course.
Instead of avoiding these properties altogether, get educated about the most common dramas that go down in these deals, and how you can avoid falling victim.
1.  Run-on (and on, and on) escrows.  When you™re buying a home (or selling one, for that matter), time is absolutely of the essence.  And buyers reasonably expect that the big time suck in real estate is in the house hunting process itself; seems like once you find a home you want to buy and the seller agrees to your price and terms, things should move pretty quickly, right?
Not so much, when it comes to some distressed property sales. I™ve heard tell of the occasional, swiftly-moving escrow on an REO (real estate owned – by the bank). But for the most part, these transactions take anywhere from a few days to a few weeks longer than œregular sales, because of the extra signatures, supervisor-level approvals and even investor involvement required to seal the deal.  Banks don™t have the same sense of urgency individual home sellers do, and it™s not uncommon for the people who need to sign on the dotted line to be on vacation or scattered across the country, adding days™ or weeks™ worth of time to the escrow.
And short sales are also an entirely different animal when it comes to escrow timelines. While a standard sale from an individual seller to an individual buyer might take 45 days from contract to closing, a short sale can take anywhere from 45 days to 6 or 8 months (!) to get the deal closed, after the seller has accepted the contract.
Avoid the drama by: expecting your escrow to run long, and being pleasantly surprised if it doesn™t.  Expectation management is everything. Make sure you take these extended timelines into account when you™re working with your mortgage broker on the issue of when to lock your interest rate, and how long your rate locks will last. You might even need to plan on and/or set aside an allowance for the cost of extending your low interest rate, if rates are rising rapidly during the time you™re waiting for the deal to be done.
2.  Bank won't take lowball offer.  If I had a dollar for every time I™ve received a question from an outraged reader to the effect that a buyer has had their short sale or REO offer rejected on grounds that it was too low,  even though the bank has no other offers, I could buy a foreclosure myself (admittedly, it™d be one of those $150 foreclosures in some blighted town with tax liens and no plumbing, but still).
Banks owe their shareholders and investors a duty to get as much as they can for these properties. Just because you see it™s on the market and listed as a short sale or a foreclosure doesn™t mean they™re going to give it to you for a fraction of its worth. The bank™s goal is to get a purchase price as close as possible to the home™s fair market value, as determined by the recent sales prices of similar, nearby homes, with some adjustments made for the property™s condition.  Fact is, many banks would rather see the listing agent reduce the price by a moderate amount, and wait to see what offers come in, than to accept an offer 30 percent below the asking price just because there are no other offers on the table.
Avoid the drama by:  working with your agent to make a realistic offer, based on recent comparable sales in the neighborhood, not just on what you think you can get away with.  You can waste a lot of time, spin a lot of wheels and lose out on a lot of properties making lowball offer after lowball offer on distressed homes. Sit down with your broker or agent, review the ˜comps™ and make a smart offer that reflects a good value for you, is within your budget and is not bizarrely out of the realm of the fair market value of the property.
3.  Last minute postponements/cancellations.  These transactions have an uncanny way of being delayed at the last minute – or never going through at all, through no fault of the wanna-be buyer. You signed docs yesterday, put your dog in the crate this morning and just hopped in the moving truck, only to get a text from your broker that the deal didn™t close because the escrow company which was selected by the bank flubbed the checkboxes on a single sheet of paper (it happens). Or, you™ve been in contract (with the seller) on a short sale for four months, and the bank refuses the sale entirely because the seller refuses to kick even $1 of their own cash into the deal, despite having a flush savings account.
Avoid the drama by:  staying as flexible as possible with your moving plans as long as possible.  Best practice is to plan on some overlap between the time you can be in your last place and your scheduled move-in date.  Also, if you™re in contract on a short sale, you should take the point of view that you don't have a firm deal until you get the bank™s approval of the transaction. So don™t even think about starting to make moving plans or paying for home inspections and appraisals until you know the bank has greenlit the deal and that the purchase price and terms they™ve approved work for both you and the seller.
4.  The bank™s black box.    Make an offer on a normal home and you™re likely to know what the outcome will be within a few hours or a few days, at the outside. If things take longer because the seller is out of town or some such, the listing agent tells you that, and you at least know what™s going on.
Make an offer on a bank-owned property or a short sale?  It™s a crap shoot – could be days, but could also, easily, be weeks or months before you know what™s going on.  And no amount of calling, pleading, prodding or nudging is likely to get you much information on how your offer or the seller™s short sale application is being handled or what (if any) progress is being made.  And that œblack box into which your offer disappears at the benk level is very frustrating.
Avoid the drama by:  continuing your house hunt until you have an answer back.  Maniacally pestering the listing agent for answers or harrassing your buyer™s broker into spending hours on hold with the bank is highly unlikely to get you any insight. (With that said, it does make sense for your agent to check in regularly – sometimes even daily –  with a short sale or REO listing agent to stay updated on any developments with the property and to make sure your offer/transaction stays in the front of their mind.)  
Most of the angst in these situations arises when a buyer feels they passed on properties that would have really worked for them when they pinned their hopes on a distressed home.  You can only control your efforts and activities, not the bank™s.  So, consult with your own broker or agent about staying proactive in viewing and even pursuing other properties until you have a firm œyes from the bank on your short sale or REO offer.   Until that time, and usually for a short time after you get the bank's approval, you have the right to back out of the transaction if you need to (make sure your broker briefs you on precisely when your right to rescind your offer or exercise contingencies – i.e., bail – will expire).
5.  Double standards. In a œregular equity sale with no bank involvement, both buyer and seller are obligated to meet various timelines.  Seller has to provide disclosures by X date, open the property to inspections – with utilities on – by Y, and close and move out by Z.  REO and short sale buyers, on the other hand, are often dismayed to find that  even though the bank might take weeks or months to sign or handle its deliverables, the bank will insist that the buyer show up, sign or send a check quick-like.
Avoid the drama by: chalking it up to the (admittedly irritating) way things are – the price you pay to buy from the bank.  Realize that working with the bank on the bank™s terms is unavoidable when you buy a distressed property. Then, go into the deal with realistic expectations – including the expectation that the bank will drag its feet, despite expecting you to keep every deadline – and you™ll be less frustrated, and less likely to make poor decisions out of frustration.
Also, make sure you do respond in a timely manner to the bank™s requests and your obligations under the contract.  I™ve seen banks capitalize on buyer delays in returning signatures and removing contingencies to accept higher offers they received in the interim.  Don™t lose your home on a technicality because you assume that the bank™s lackadaisacal timelines apply to you as well.

1,024,809 views
make smart decisions w/Tara's real estate + mortgage need-to-knows

By Tara-Nicholle Nelson | Broker in San Francisco, CA
5 Steps to Deciding How Much to Offer " or Ask " for Your Home
One of the hardest, most important decisions homebuyers face is how much to offer for their home.   And the glut of information on the web about real estate only makes buyers even crazier than the decision itself does.   Supply, demand, foreclosure rates, mortgage rates " buyers think they need to run spreadsheets and do fancy math to make a smart offer.  And THAT can be super intimidating.
But the fact is, there is a pretty short list of steps you need to take to make a smart offer " one that gets you a great value, but is also likely to be successful at getting the property. (A low offer does not make for a great deal if you don™t get the house!)  And most of the same steps apply to sellers trying to set the list price that will lure the most buyers (and net them the most cash)!
Step 1: What do the œcomps say?  First things first. When it comes to pricing a home, or making an offer to buy one, the ˜first thing is the home™s fair market value. Both buyers and sellers should work with an experienced, local agent to understand what the home™s value is. Most agents will do this by offering you a look back at similar properties that have recently sold in the neighborhood " i.e., the  comparable sales, or comps.
HINT: You can also find comps for a home listed on Trulia by scrolling down to the section labeled Sold Homes near 1234 Merriweather Lane on the property's Trulia listing page.
Ideally, look for comparables that are very recent sales (3 months or less before you™re listing or buying), very similar properties (i.e., same number of bedrooms, bathrooms, square footage; and similar style, condition and amenities). If you do get into contract, these may be the same comparables which will be considered by the appraiser, so looking at them before making an offer can:
(a) provide factual support for a lower-than-asking offer or for the asking price, in a negotiation, and
(b) result in a sale price at which the property will actually appraise, later on – avoiding the common glitch of the deal falling through because the appraisal comes in way below the agreed-upon price.
Also, looking at comps is the first step for locating a home™s seller and prospective buyer in the reality-based universe of current home values.   The fact that you bought or refinanced the place at a given value 5 or 6 years ago is entirely irrelevant to what it™s worth today, as is the buyer™s belief that the place was worth $100K less at the trough of the market, in 2009.
Step 2:   What can you afford?   This step is much more critical for buyers than for sellers. (Unfortunately, sellers, the facts that you need to net a particular amount to buy your next home or pay your existing mortgages or credit card bills off has no relationship whatsoever to the price at which you should list or will sell your home.)
Buyers " it™s a must to make sure that your offer price for any given home falls within the range of what is affordable for you.   This includes offering a price within the range for which your mortgage was preapproved, but also includes making sure that the monthly payment and cash you™ll need to close the deal (down payment + closing costs) are affordable in light of the particular house. If, for example, the property will require repairs for which you™ll need to conserve cash, or has HOA dues you hadn™t planned on, you may need to rejigger your offer accordingly.
Step 3: What™s your competition? (And what™s theirs?)   This is another step at which it™s critical to check in with your agent. You need to know what level of competition you™ll face " whether you are a buyer, or a seller.   As a seller, you can find this out by looking at things like how many comparable homes are listed in your town or your neighborhood in your general price range (your agent will brief you on this).   Sellers should also consider what type of transactions their home will be up against " the more distressed properties (foreclosed homes and short sales) with which your home must compete, the more aggressive you must be with your pricing to get your home sold.
The more competition you have, as a seller, the lower you should tweak your list price to attract buyers to come see your home. (And the more buyers come to see your home, the more likely you are to get an offer!)
Buyers should also be cognizant of the competition level they will face for homes.   Believe it or not, even on today™s market there are properties and neighborhoods in which multiple offers are the name of the game. Work with your agent to understand the list price-to-sale price (LP:SP) ratio , which lets you know how much under or over the asking price properties are selling for in your target home™s neighborhood; the higher the LP:SP ratio, generally speaking, the less competition there is among buyers.
Your agent can also brief you on:
(1)   (1)       The number of offers " if any – that have been presented on œyour property (which the listing agent will usually, gladly tell).  If there are other offers, you™ll want to make a higher offer to compete successfully against them; and
(2)       (2)   The number of days the home has been on the market, relative to how long an average home stays on the market before it sells " the longer it has, the more pressure is on the seller, price-wise, and the less competition the buyer is likely to have.   (One exception is the sweet spot scenario, when a property that has been on the market for a long time has a price reduction and gets a bunch of offers as a result! )
4.   How much do they need to sell (or buy) it?   Buyers: Has the listing in which you™re interested been reduced at all?   By how much?   Has the listing agent informed you that her clients are highly motivated, flexible or have an urgent need to sell?
Sellers " most buyers are not in a high state of urgency to buy these days, given the long-term, high affordability of homes and interest rates, except when they have an urgent personal reason for moving, e.g., buyers who are relocating for work.   Of course, all of real estate is hyperlocal, so it™s important to understand how motivated buyers are in your local market, generally speaking, before you set your list price.
Trulia™s new, interactive
Price Reductions Map offers a number of clues to critical indicators of buyer and seller motivations in your home™s town and zip code, in just a click on the map – including:
·                 how many homes in your target property™s area have had at least one price reduction,
·                 how likely a home in the area is to have multiple price reductions.
The higher these numbers are, the stronger of a buyer™s market it is, and the more bargaining power buyers likely have.    And if you™re the seller, the higher these numbers are for your area, the lower you may need to price your home to be successful at getting it sold.
5.   How much do you want to buy, or sell, the place?   Step #4 was about taking the motivations of the folks on the other side of the bargaining table into account when formulating your offer and your list price.   This step is all about you " what™s your level of motivation?   Now, buyers, you certainly shouldn™t offer a price way above what the place is worth (see Step #1) just because you really, really want it, unless you have the cash to throw around.   But within the range of the home™s fair market value, it may make sense to move higher within that range if you are highly motivated to get that particular property.
Sellers: think of your list price as the most powerful marketing tool at your disposal. if you really want or need to sell, get aggressive about setting your price as low as makes sense for your your home's value and local market dynamics to attract qualified buyers and help your home stand out against all the competition.
P.S. – You should follow Trulia and Tara on Facebook, too!
–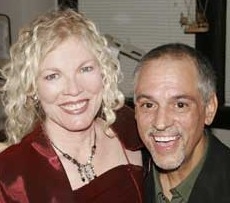 Jimmy Thompson
Keller Williams Realty
1255 Lynnfield Rd. / Suite 100 / Memphis, TN 38119
901.729.3415 Direct
901.484.4539 Mobile
901.261.7900 Main
901.261.7999 Fax
jimmythompson@kw.com
www.jimmy-thompson.com
From www.realtytrac.com
Where are the
best places to
buy foreclosures
in 2011?
There may be nothing glamorous or sexy about a depressed economy, but real estate buyers and investors who do their homework and know how to sort through an area's available housing inventory can still find good investment opportunities that will leave them beaming with excitement.
They may not all be the most high profile hotspots around the country, but when it comes to potential for buying and investing in foreclosures in 2011 these 10 locations get our top billing for discounted opportunities.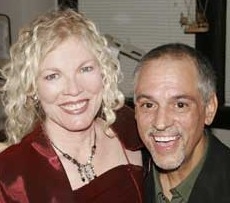 Jimmy Thompson
Keller Williams Realty
1255 Lynnfield Rd. / Suite 100 / Memphis, TN 38119
901.729.3415 Direct
901.484.4539 Mobile
901.261.7900 Main
901.261.7999 Fax
jimmythompson@kw.com
www.jimmy-thompson.com
5 Tips for Staging Your Home for  Sale
by Sandra Rinomato
A majority of the questions I get have to do with selling homes. What should I do before putting my house on the market? Should I do any remodeling before selling? Something known as Home Staging can easily solve these issues facing you when selling your home.
Home staging is mandatory these days. The bar has been raised and buyers will tolerate no less than the expertly staged homes that represent your competition. When someone is looking to buy a home, they™ll most likely know when they walk in if they™re going to buy it or not (or at least consider it). Your job as the current home owner is to make your home look like it could be their home. The potential buyer should walk in and allow their imagination to take hold. Could you imagine your home differently? Does it look like YOU live there, or does it look like anyone could live there? Keep these questions in mind as you™re preparing to put your home on the market.
Tip 1: Clean House
This may seem like an obvious one, but nothing turns a potential buyer off more than a house that hasn™t been cleaned thoroughly. Additional things to add to your normal cleaning regime could be cleaning the windows. You want to make sure the sun shines through to show how much natural light the new owner will get in each room, and nothing turns that off like dirty windows.
Tip 2: Highlight the Best Parts
Does your home have high ceilings, a well-managed garden or a great view? Make sure to highlight these as they could be one of the major selling points to a potential buyer. Allowing these features to stand out will make a lasting impression on people walking through your house, and may help it to stand out amongst the competition.
Tip 3: Emotional Buying
While making sure your home is clean and potential buyers see the best features may be obvious, there are other areas to home staging that you might not have thought of before. One of those includes taking down any personal photos. Or making sure any bedding or accents are in neutral colors. Making simple changes like these will make your potential buyer look at your home in a whole different way, as if it could be their own as opposed to someone else™s.
Tip 4: Home Improvement
Before your home hits the market, make sure you do some touch up work around the house. Put up a fresh coat of paint where it™s needed. You™d be surprised how much of a difference a new coat of paint can make! Any damages around the house should be fixed as well to make sure the house appears in top condition. There™s nothing worse to potential home buyers than a house that appears to be unmanaged and not taken care of.
Tip 5: Outside Appearance
Make sure your front and backyards are tended to. This includes mowing the lawn of course, but also making sure any flowers or gardens are groomed as well. Keep in mind about outside appearance in comparison to your neighbors as well. Adding a pool or basketball court to your property probably won™t allow your house to sell as well if houses in your area are priced lower.
Of course, there™s always a lot that a professional stager and your realtor could do for you, but these simple things should make the transition easy for you to get started if you™re doing it yourself.
–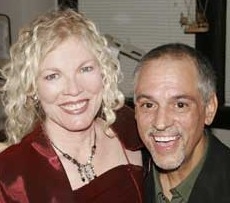 Jimmy Thompson
Keller Williams Realty
1255 Lynnfield Rd. / Suite 100 / Memphis, TN 38119
901.729.3415 Direct
901.484.4539 Mobile
901.261.7900 Main
901.261.7999 Fax
jimmythompson@kw.com
www.jimmy-thompson.com